Monasteries of Serbia Mileseva Monastery
Find us on Google+
Find us on Twitter
Mileseva Monastery - Monasteries of Serbia
Near Uzice ...Mileseva is a Serbian Orthodox monastery located near Prijepolje, in southwest Serbia. It was founded by King Vladislav, in the years between 1234 and 1236. The church has frescoes by the most skillful artists of that time, including one of the most famous in Serbian culture, the "White Angel", which depicts an angel on Christ's grave.
"Mileseva, izabranica Svetog Save za vecni dom je manastir na brzoj planinskoj recici Milesevci u opstini Prijepolje, Zapadna Srbije. Od svega vidjenog, ovo je jedan od lepse uredjenih kulturno istorijskih srednjevekovnih spomenika Srbije."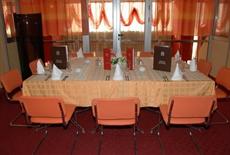 Zlatibor Hotel Uzice
Dimitrija Tucovica Street 149, Uzice, Serbia
Zlatibor Hotel Uzice from www.hoteltravel.com
This budget hotel is just a few minutes' drive from the heart of Uzice.
The Zlatibor Hotel Uzice offers a 24 hour reception, a cafeteria and meeting rooms. Also available are a currency exchange and a lift.
Rooms at the Zlatibor Hotel Uzice are equipped with hair dryers, showers and cable/satellite channels. A desk with an electrical outlet, heating and a TV can be found in each room.
The Zlatibor Hotel Uzice has its own on-site restaurant, providing a convenient option for guests who prefer to dine in.
Restaurant, Bar / Lounge, Cable / Satellite TV, Hair Dryer, TV, Shower, En suite, Private Bathroom, Private Toilet, Coffee Shop/Cafeteria Services - Elevator / Lift, 24-Hour Reception, Currency Exchange, Wake-up Service, Meeting Rooms
Mileseva Monastery
The Mileseva monastery has been visited by pilgrims and donated to by Russian Emperors (Ivan IV Vasilyevich) and Valachian and Moldavian rulers. In 1594, the Turks removed the relics of St. Sava from the monastery and publicly burned them on Vracar hill in Belgrade, making him thus a posthumous martyr.
Mileseva was declared Monument of Culture of Exceptional Importance in 1979, and it is protected by Republic of Serbia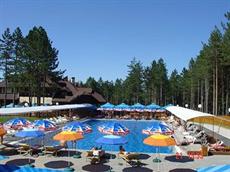 Hotel Zlatiborska Noc Uzice
Bela Zemlja bb, Uzice, Serbia
Hotel Zlatiborska Noc Uzice from www.hotelscombined.com
The Hotel Zlatiborska Noc is situated in Uzice, and offers a fitness centre.
The Hotel Zlatiborska Noc Uzice has many amenities including an outdoor pool, free parking and a playground. Also on offer on site are a currency exchange, a 24 hour reception and breakfast in the room.
The rooms at the Zlatiborska Noc feature a mini bar, a refrigerator and slippers. All rooms feature a private bathroom including a bathrobe and amenities.
The Hotel Zlatiborska Noc has an on-site restaurant, convenient for guests wishing to dine in.
This affordable hotel is close to the train station so you can get to Uzice within half an hour. The surrounding countryside ensures plenty of opportunity for scenic walks.
Room Service, Restaurant, Bar / Lounge, Non-Smoking Rooms, Mini Bar, Refrigerator, Cable / Satellite TV, Hair Dryer, TV, Bathrobes, En suite, Private Bathroom, Private Toilet, Bathtub/Shower Combination, Pub, Coffee Shop/Cafeteria, Packed Lunches, Breakfast in the Room Activities - Fitness Room/Gym, Swimming pool, Garden, Playground, Hiking, Pool Outdoor
Services - 24-Hour Reception, Dry Cleaning, Conference Room(s), Currency Exchange, Wake-up Service, Laundry service, Photocopier, Full-service catering, Designated Smoking Area
Monastery Eparchy of Branicevo
Monastery Eparchy of Banat
Monastery Eparchy of Backa
Fortresses In Serbia
Across Serbia there are some 200 sites preserving the remains of old fortresses and fortified towns dating back to ancient times. However, following many centuries of war and destruction, only those fortresses which retained their military function into the Middle Ages, under Turkish rule, have been preserved. Most of these fortifications were extended and adapted as military technology developed, and in doing so lost their original mediaeval appearance. Some of them were the antecedents of contemporary Serbian towns, which even today boast portions of old walls and towers.

Phones
Music
Churches Serbia